Key benefits
Customized payment plans: Put delinquent account resolution on autopilot. Our pro-active tool keeps payments coming in, and your customers will appreciate the help. No phone calls, no back-and-forth emails, no forms, no guessing.
Artificial Intelligence (AI) does the work for you: Learning new software is not required for using siyea. Our AI handles it all after completing the initial setup. From that point forward, our AI is activated & A/R is on autopilot
Incredible customer support: If questions pop up, we're here 24/7 to help. Accepted file types for logo import during white label setup. Easily open chat feature to contact a support representative for immediate, real-time support.
How it works with QuickBooks
Setup is straightforward with one-time field completion. The process can take as few as 15 minutes to complete. Once activated, our AI automatically grabs customer and invoice data, executes an assessment, then lets you know which customers can pay the total balance now and which customers will need a customized payment plan. The outcome is automatically sent to customers to keep the A/R process moving forward. When payments are made, siyea automatically reconciles your QuickBooks ledger(s) to keep all information in sync, accurate, and current
Details
Do you have unpaid customer bills? Does it take a lot of time and energy to contact late customers? Tired of having uncomfortable conversations with customers? What are your A/R costs for the entire process? Put your A/R on autopilot and relax. With siyea, our artificial intelligence and automatization handle delinquent account resolution for you. On average, companies get 40%+ of past due accounts paid in full within two weeks, and without lifting a finger. We reduce A/R operational costs by streamlining the process, too. The integration with QuickBooks makes getting paid from past-due customers efficiently and easy.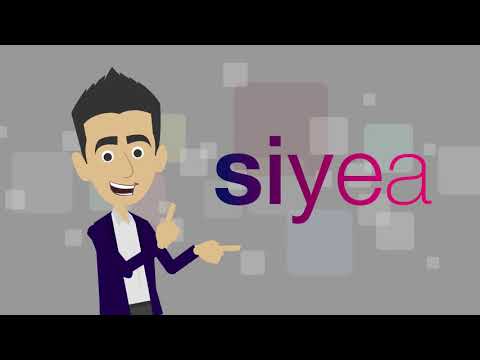 We make things easier, only one plan
| PLAN | PRICE | USERS | DETAILS |
| --- | --- | --- | --- |
| The awesome plan | $49.99 | N/A | $49.99 a month and a fee based on volume and business model for each time we solve a past due bill. You can cancel at any time |
Have a question, just let us know! We are here to help you!
Contacts
support@siyea.net (650) 741-1031

Online support:

https://www.siyea.net/contact
FAQ
How long will take to set up the tool?

Only a few minutes, we have designed a platform that will allow you to enter all the information in just minutes.
---