Key benefits
Invoice on the go from any Android device. Generate invoices, estimates, or sales orders in the field using data from your QuickBooks company file. Invoices can capture customer signatures and be sent in real time or at the end of the day.
Generate and email invoices to your customers with customer signature included! No more paper transactions and messy handwriting. Still need to deliver a hard copy? No problem, print from a mobile Bluetooth connected printer in the field.
No connection required! bMobile Sales is designed to run without any connection. If you desire to see your sales in real-time then any WiFi or cell data connection will do the trick. A connection is only needed to sync with QuickBooks.
How it works with QuickBooks
Make sales, create invoices, take payments, capture signatures, and print or email receipts with our easy-to-use Mobile Sales Solution! With effortless QuickBooks integration, you have a complete field sales and accounting solution!
Details
Mobile invoicing and sales management using Android devices and web based dashboards. Integrates with QuickBooks Online and Desktop versions. Your sales team can process invoices, estimates and sales orders in minutes using data that is already in QuickBooks, including customers, inventory, services, pricing and taxation. Go paperless, scan barcodes or use look ups, and capture customer signatures. Have the office review and approve sales before sending invoices to QuickBooks. No more having to rekey transactions and no more messy paper trails. Easy to use, simple invoicing. Available offline so you're never limited by connectivity.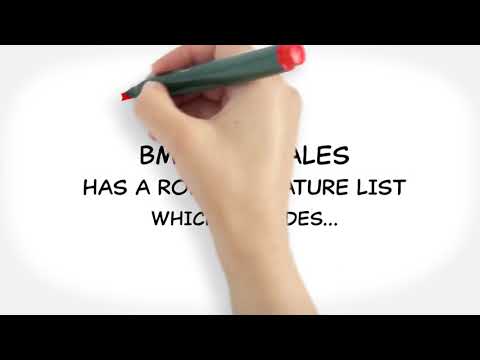 $16 Base Fee + $4 per user, per month with integration to QuickBooks
| PLAN | PRICE | USERS | DETAILS |
| --- | --- | --- | --- |
| Standard Pricing | $16 Base Fee + $4 per user, per month | 1 | Try it free for 14 days, and then it is billed on a recurring basis via credit card. |
Email us at now: support@bmobileroute.com
Contacts
888-900-5667

Online support:

https://bmobilesales.com/Home/Contact
FAQ
Will bMobile Sales capture signatures?

Yes! bMobile Sales captures customer signatures, along with many other field capabilities, such as: prining invoices & estimates using mobile printers or via Printer Share, Auto-emailing invoices to your customer and to your office, Tracking inventory on-hand and updating QuickBooks inventory following sales on Android devices.

Will bMobile Sales work in the field without an internet connection?

Yes! bMobile Sales has full functionality when offline. Internet connectivity is only needed for data synchronization. Data collected in the field is stored on the Android device until internet connectivity is established and the User elects to synchronize data.

Does bMobile Sales support multiple pricing levels?

Yes! We fully support QuickBooks desktop price levels.

Will bMobile sales plan routes automatically?

No, but our other route solutions will. Contact us for details!
---