Key benefits
BizScheduler helps you organize and manage your business by scheduling your workers, managing your customer information, and facilitating billing (including credit card processing via Intuit Payments if needed). Easy to learn and use.
How it works with QuickBooks
BizScheduler creates and updates your customers, creates invoices, and generates payment records in QuickBooks (Desktop or Online). If you use Intuit Payments, BizScheduler will process credit card payments via Intuit Payments also.
Details
BizScheduler organizes and manages your business from anywhere you have internet access. Our point-and-click scheduling calendar is easy to use, but powerful enough to handle the most demanding scheduling needs - giving you fast and flexible access to your customer information. Customizable for the specific services you provide, hours of operation, functional or regional groupings, etc., BizScheduler stands apart as the data management solution that puts the field service business owner first.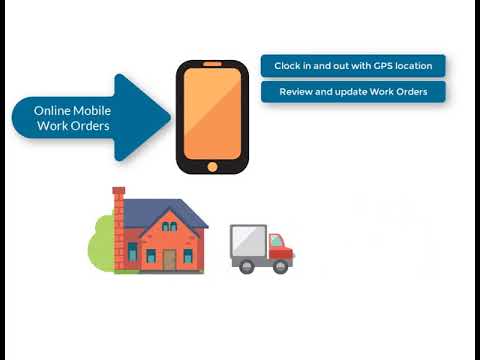 Pricing is commensurate with the size of your business and usage. No contracts, month-to-month billing.
| PLAN | PRICE | USERS | DETAILS |
| --- | --- | --- | --- |
| Starter | $30/month | 1 | Ideal for sole proprietors just getting started |
| Standard | $40/month | 5 | Multi-person scheduling; rich set of features |
| Pro | $50/month | Unlimited | Includes mobile options, full invoice creation in QuickBooks (online and desktop) |
Online documentation, training videos, and email tech support
Contacts
support@bizscheduler.com 800-627-0949

Online support:

http://bizscheduler.com/contact
FAQ
Will my employees be able to view secure information?

Only if you allow it. You will be able to determine the access levels each employee has. For example, you can allow only some users to see pricing information or credit card numbers.

How do I make sure that the software is updated to the newest versions and protected from viruses and hackers?

BizScheduler's online solution allows us to perform all the necessary updates to the software as well as protect from viruses and hackers. We also back all of your business' information up each night so you won't have to worry about critical data loss.

Does BizScheduler work on mobile devices such as iPad or other tablet?

Yes. BizScheduler works on any Internet capable device, including iPads and other tablets, Macs or computers running Windows, and even phones. Because BizScheduler runs in the cloud, you can access your customer information and schedules from anywhere, not just your office or home computer.

Will you import my existing customers into BizScheduler?

Yes. As part of you setup and configuration phase, we will import your customer list from QuickBooks, Excel, or just about anything else that's in electronic form
---