Key benefits
Perfectly import your sales, products, customers, and taxes from your MINDBODY account into QuickBooks each day. Watch your Profit and Loss accurately match your MINDBODY reporting to-the-penny.
Automatically reconcile your credit card batch deposits. FlexBooks uses the MINDBODY Settled Transactions data to batch up your credit card funds into a single QuickBooks Deposit which auto-matches with your Bank Feed deposits.
Easily (and properly) handle Gift Cards, Discounts, Refunds, Other Payment Methods, Customer Accounts and – any transaction that can be entered in MINDBODY. FlexBooks is the only sync tool built from the ground-up specifically for MINDBODY.
How it works with QuickBooks
FlexBooks works perfectly out of the box so getting started is a snap. Skip the complicated mapping screens – switch it on and you're ready to go in minutes. Just connect to MINDBODY, connect to QuickBooks, flip the Sync Switch, and FlexBooks will sync your data every morning around 4am PST.
Details
FlexBooks: 1. Syncs all MINDBODY data into QuickBooks each day. 2. Syncs all MINDBODY Customers, Products, and Services into QuickBooks 3. Creates Sales Receipts for Cash/Check/Credit Card Sales 4. Creates Invoices for Purchases on Account 5. Creates Payments for Payments to Account and relieves the appropriate Invoice 6. Creates Credit Memos for Refunds and Returns 7. Creates Deposits that match the batch deposits from MB to your bank account to-the-penny 8. Syncs all Payment Methods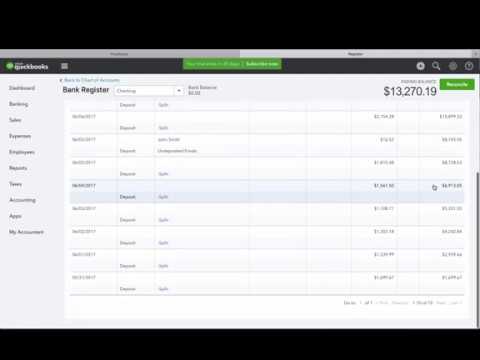 Available for a 14-day free trial on sign-up! Also, all of our subscriptions are month-to-month, no set up or cancellation fees, and come with a 90-day no questions asked money back guarantee – so there's no risk to trying it out.
| PLAN | PRICE | USERS | DETAILS |
| --- | --- | --- | --- |
| Basic | $65/monthly | 1 | Includes 1 studio location, daily syncing, unlimited transactions |
| Plus | $120/monthly | 1 | Includes 2 studio locations, daily syncing, unlimited transactions |
| Premium | $150/monthly | 1 | Includes 3 studio locations, daily syncing, unlimited transactions |
All FlexBooks accounts come with full email support from Certified QuickBooks Pro Advisors who actually know their way around MINDBODY.
Contacts
support@flexbooks.io

Online support:

http://flexbooks.helpscoutdocs.com
FAQ
Will I be able to map my MINDBODY Revenue Categories to any QuickBooks Income Account I want?

Yes. Whatever Income Account your Product/Service is mapped to in QuickBooks will be used. Change them whenever you'd like.

How does FlexBooks calculate my credit card batch deposits when I can't even figure them out?

FlexBooks uses data direct from MINDBODY's Settled Transactions screen and calculates the deposits based on Transfirst's batching rules. These deposits will match what happens in your actual bank account to-the-penny to allow QuickBooks easily auto-match them.

Is my data secure?

First, the MINDBODY API does not allow any sensitive data to leave MINDBODY. No credit card numbers are ever exposed. Second, FlexBooks doesn't blah blah blah - so you're totally safe. Third, your data will be kept inside of QuickBooks where you'll continue to receive the bank-level security you're accustomed to.
---